The Altman Program – Frequently Asked Questions
Image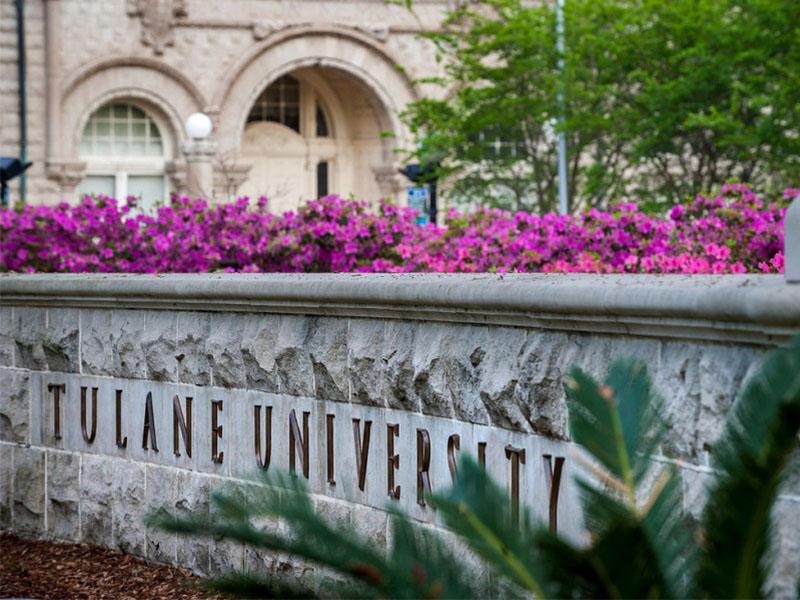 Questions about application and application timetable
Q: When will I know if I am accepted to the program?
A: Each application goes through a review by the Program Directors and independent observers. The strongest candidates are invited to participate in virtual interviews. These interviews will be held February through early April.
The Altman Program invites applicants to join the next cohort on a rolling basis starting in mid-March. We are well aware of the May 1 university commitment deadline, so the majority of our invitations will go out by early April. However, due to the fluid nature of the college admissions process, there may be some offers extended in late April or even into May.
Q: I was wondering if the selection committee for the Altman Program reviews the original Admissions application as well as the Altman application or if they only look at the Altman application.
A: We are in close communication with the Admissions office and will review some information from them. However, we strongly recommend that you answer the questions on the Altman application as fully as you can. You are more than welcome to send us additional information if you feel it is important, yet cannot be reflected in your Altman application.
Q: I have already submitted a Letter of Recommendation (LOR) with the Tulane application or the Common App. Can my LOR for the Altman Program application come from the same recommender?
A: Since the Altman Program application process is completely separate from that of the Tulane application and the Common App, the Altman Program Team does not review any LORs you have submitted thus far. Therefore, you are required to submit a new LOR. However, you are welcome to submit a LOR from one of the same recommenders. More information about the LOR can be found here: https://tulane.box.com/s/e1izpx6za621yb3vlcad5swq6ebqt4ys 
Q: If I am selected for an interview, can I attend in person instead of online?
A: The Altman Program does not conduct interviews in person. We want to give every candidate the same opportunity to participate in the interview process. Since some candidates are not able to attend an in-person interview, all interviews will be conducted via web conference.
Q: If I am invited to participate in the Altman Program, when do I need to notify the Altman Program of my intentions to participate?
A: We cannot require that invited students notify us prior to the May 1 commitment deadline, but we would appreciate a response as soon as possible so that your spot may be offered to another candidate if you decide not to participate in Altman or attend Tulane. 
Q: I see that I have the option to choose more than one major in each of the fields (liberal arts and business). If I have a multitude of interests, is it wise to mark them all? 
A: Yes. It is absolutely understandable that as a high school senior you are still exploring your options for school and for your future professional life. If you become an Altman Scholar, you will choose your majors within your first two semesters at Tulane. Counselors will be available to help you do this.
Q: Is prior international experience a requisite for the program? Will my application be penalized because I didn't have opportunities for international travel?
A: You can be assured that a lack of previous experience abroad will not adversely affect your chances of being accepted into the program.
Q: How competitive is the Altman Program?
A: Around 18% of applicants for the 2025 cohort were admitted to the program.
Q: I am transferring from another college to Tulane. Can I apply for the Altman Program?
A: Unfortunately, it is not possible to join the Altman Program when transferring from another college.
The Altman Program in International Studies & Business was created as a cohort-based program in which a small group of 20 students move 'lock-step' through their coursework at Tulane, thereby allowing them to share experiences and mature together into global citizens. Our current Altman Scholars applied and were selected prior to the start of their freshman year. These scholars are charged with specific requirements in terms of classes, performances, schedules, and future plans starting with the summer before the start of the initial fall semester.
Furthermore, we cannot accept the students even if they are ready to back-date their enrollment (i.e. repeat freshman year). The Altman experience is designed as a four-year program for incoming freshmen. Having sophomores or upper-level classmen back-date enrollment would greatly change the dynamic of the cohort.
Questions about AP/IB/A-Levels/college credits
Q: Why do you recommend 9-12 AP/IB credits for your program?
A: It is recommended that students applying to the Altman Program should have earned 9-12 Advanced Placement or equivalent credits, or 3-4 courses, before matriculating at Tulane. The Altman Program has a demanding curriculum, in which the student will need to meet the requirements of dual degrees plus all of the regular Tulane University requirements. It would be exceedingly difficult, if not impossible, to complete the program in four years without incoming credits.
Q: My high school doesn't offer AP or IB classes and as a result I don't have any incoming credits. Do you think it would still behoove me to apply to this program?
A: Yes, you may still apply. But do realize that NOT having credits will necessitate you having to overload and/or take summer school.
Q: What AP/IB courses should I take while in high school?
A: The best APs/IBs to bring to Tulane and our program are the following:
Other APs/IBs may also help, depending on your chosen liberal arts major, but the most important ones are those disciplines listed above.
Q: What AP/IB/A-Level scores does Tulane accept?
A: Tulane generally accepts scores of 4 and 5 on AP exams. Tulane generally accepts scores of 5 and higher on IB higher level exams. (Tulane does not accept IB standard credits.) Accepted A-Level scores vary depending on the exam. Please refer to the following site for details: https://admission.tulane.edu/academics/earning-college-credit/ap-ib-alevel-exams
Q: What about college credits?
A: Tulane may accept credits for courses taken in a 4-year college setting. In addition, high school students who took classes at a community college or through a dual enrollment program before entering Tulane might be able to receive transfer credit for those courses. Please note that credits received at other universities are not guaranteed to transfer into Tulane and must be approved by the respective department. Please refer to the following site for details: https://admission.tulane.edu/academics/earning-college-credit
General questions about the Altman Program and Altman curriculum
Q: Can I be simultaneously in the Altman Program and in the Honors Program?
A: Yes. For more information, please see Academic Enrichment Programs for Altman Scholars.
Q: What scholarships does the Altman Program offer?
A: There are no scholarships, per se, affiliated with our program. There are, however, important program benefits, including a fully funded month-long summer study abroad program; $1000, $2500, and $1000 stipends during your sophomore, junior, and senior years respectively; and dedicated program advisors. These and other benefits are detailed under the Resources tab on our website.
Q: In addition to my liberal arts and business majors, I'd like to pursue a minor in another discipline. Is this possible?
A: Depending on your majors, language, and credits brought from your high school, yes, it is possible.
Q: I'd like to major in a discipline that's not listed on the application. Why can't I do this?
A: Among business majors, the accounting major is not possible because it is a five-year program, while Altman Scholars are expected to graduate in 4 years.  At the current moment, only those Liberal Arts majors listed on our website are electable. Others offered by Tulane are not possible either because they do not fit the Altman Program's curricular timeframe or do not have sufficient international focus.
Q: Can I be an Altman Scholar and on an Athletic team at Tulane?
A: While there were cases in which an Altman scholar was also involved with Tulane Athletics, it was a difficult endeavor. Since Altmans take so many classes each semester, coordinating class schedules with athletics practice, training, traveling, etc. is challenging. Additionally, it is difficult to maintain a healthy lifestyle while simultaneously keeping up with academics and dedicating many hours per day for athletics. If you are considering participating in a Tulane athletic team and you are interested in Altman, please contact the Altman Program Team in advance at altman@tulane.edu. However, it is possible to join an intramural team or a club team here at Tulane!
Questions about languages while in the Altman Program
Q: It says on your website that I need to place into a second semester course in my chosen target language. Why?
A: Four semesters after you enter Tulane, you are expected to spend a year abroad studying both Business and Liberal Arts curricula. Most of your classes will be conducted in the target language. Four semesters is regularly not enough to get to the language level sufficient to take classes abroad if you start from zero.
Q: I have only taken Spanish and love it, but I am very interested in taking another language while at Tulane. Can I start learning a new language as a part of the Altman Program?
A: It is possible that if your Spanish skills are strong, you may shift to Portuguese. Tulane offers an accelerated course in Portuguese geared for those who have a good Spanish language base. For other languages, we usually do not recommend starting from scratch.
Q: What if my high school language was French? Can I shift to Portuguese or Spanish?
A: In principle, a very good base in French can also facilitate your switch to Portuguese or Spanish, but it will depend on your fluency.
Q: Would taking a summer class help me place into the second year course (in a language other than my high school language) or do I really need to have taken a class in high school?
A: Summer coursework can indeed move you to the higher level, but it will all depend on the structure and length of the course, and approval from the appropriate Tulane language department.
Q: I want Spanish to be my target language in the Altman Program, but I'd like to study Arabic on the side. Is this possible?
A: In rare circumstances, it may be possible for you to take one or two exploratory courses in another language, but a full-blown study of another language usually is not possible.   
Q: I'd like to pursue Russian, Arabic, or Hebrew as my target language. Why aren't these languages offered in the Altman Program? 
A: An integral academic requirement of the Altman Program is that the majority of your courses during your junior year abroad be taught in your target language at universities approved by both the A.B. Freeman School of Business and the Center for Global Education (CGE). Currently, either the Business School, CGE, or both do not have approved study abroad programs in countries where these languages are spoken.
Q: My native language is one of the (non-English) target languages of the Altman Program. Can I choose this as my target language and then study in my home country for my JYA?
A: No, this will not be possible. Each Altman Scholar is expected to steadily progress in their target language proficiency over the course of four years of undergraduate education. If you already have native language proficiency, this would naturally eliminate the need to study this language.
Q: I am an international student and my native language is not English. I would like to study English as my target language and spend my JYA in an English-speaking country so I can take courses in that language. Is that possible?
A: No, this will not be possible. The purpose of learning a target language is to achieve a certain level of proficiency by the time you graduate. Since passing an English language proficiency exam is required in order to attend Tulane, then you have already achieved this desired level of proficiency. This would also negate the fulfillment of the Altman Program learning outcome that scholars "demonstrate a high level of proficiency in a non-English language and the ability to operate within that language in non-US quotidian, academic, and business settings."