Image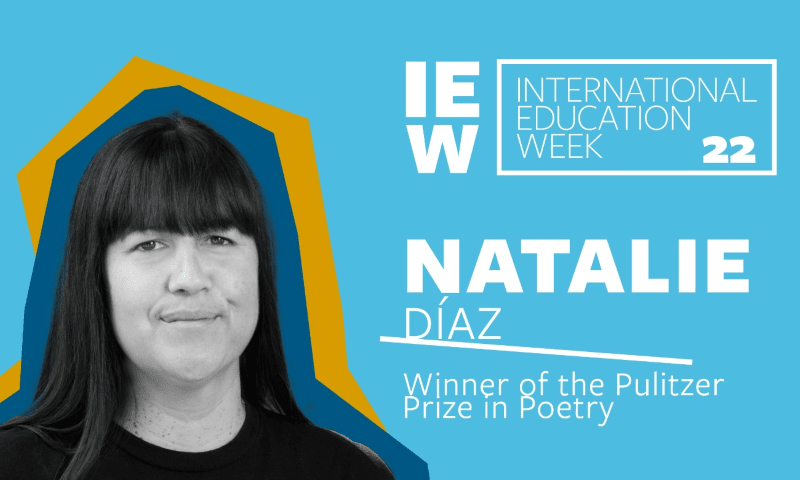 Natalie Díaz was born and raised in the Fort Mojave Indian Village (California), on the banks of the Colorado River and is an enrolled member of the Gila River Indian Tribe. She identifies herself as Indigenous, Latinx, and Queer.
Natalie is a Pulitzer Prize-winning Mojave American Poet, MacArthur Foundation Fellow (2018), Lannan Literary Fellow, and a Native Arts and Cultures Foundation Artist Fellow. She is an Associate Professor in the English Department at Arizona State University, a language activist and co-founder of the Center for Imagination in the Borderlands.
Author of Postcolonial Love Poem (2021) – winner of the Pulitzer Prize for Poetry – and When My Brother Was an Aztec (2012), Natalie's works have also appeared in Narrative Magazine, Guernica, Poetry Magazine, the New Republic, Tin House, and Prairie Schooner, among others.
Date: Wednesday, November 16, 2022
Time: 5:30 pm
Location: Freeman Auditorium, Woldenberg Art Center
Sponsors: Altman Program in International Studies & Business, Middle American Research Institute, Newcomb Institute, Office of Academic Affairs & Provost, Office of Equity, Diversity & Inclusion, Tulane Global