Image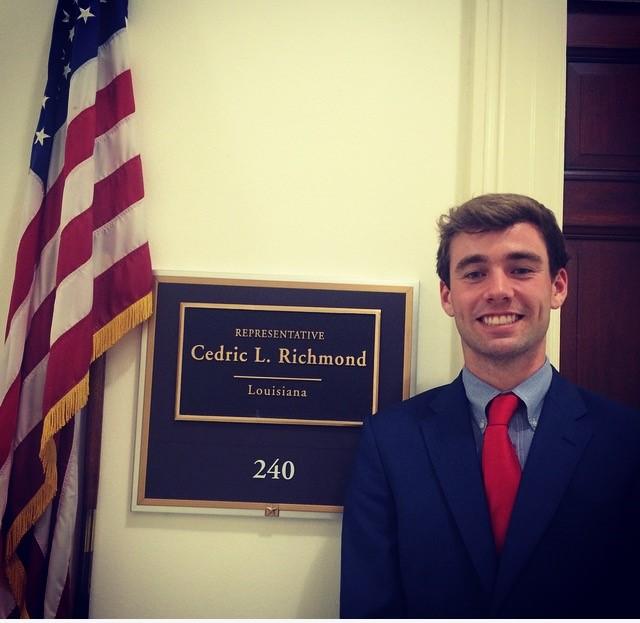 Altman Scholar Danny Finley, Cohort 2018, served as a Legislative Intern for Louisiana Congressman Cedric Richmond. Read more about Danny's experience in Washington, D.C.
Application Overview
The Altman Program is committed to providing equitable opportunities for professional growth for students pursuing careers outside of the traditional world of business. The Altman Program Summer Internship Award (max $3000) provides financial support to rising junior and senior Altman Scholars who are participating in unpaid and underpaid summer internships with relevance to their liberal arts major and that support their broader intellectual and professional goals.
Unpaid internships are eligible for up to $3,000.  Underpaid internships are eligible for partial funding.  Underpaid internships include internships for which the student is being compensated less than $15/hour.  Internships with a slightly higher rate of compensation that are based in locations with a higher cost of living may also be eligible for funding.
Budget worksheets should account for out of pocket living expenses incurred during the internship.  Lost wages and compensation for residency with family members are not reimbursable.
Recipients of these awards are required to participate in the NTC Research and Ideas Symposium during the fall semester after their internship experience.  They will also be enrolled in a 1 credit course.
Applications are accepted on a rolling basis in the spring.  Students may apply for funding for internships that have not been confirmed, but for which they are in the final stages of interviews (funding dependent on confirmation of internship).  Funds are limited, therefore early application is encouraged.  
How to submit your application
Students should apply at the link below.  The application requires a 250 word statement of purpose and a detailed budget worksheet.
https://tulane.co1.qualtrics.com/jfe/form/SV_b1S0AXFsIhkCx4F